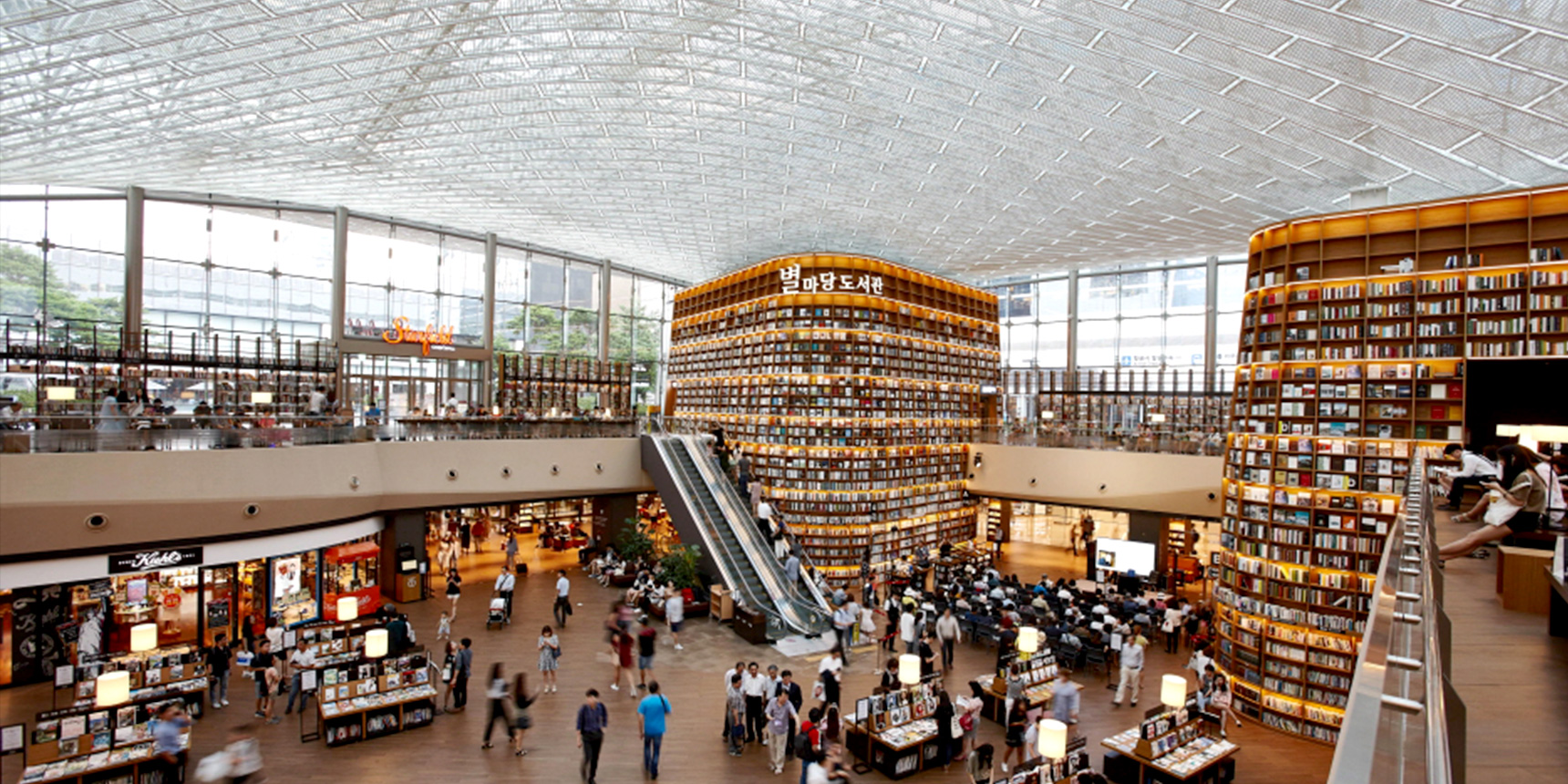 Explore Seoul
Starfield COEX Mall, located at the center of Seoul, leads in trend and culture. Combining fashion, food, culture and entertainment, the mall provides everything the visitors need. Especially, the Starfield Library 'Byeolmadang Library' offers a space to rest and entertainment with books. It is an open cultural space where you can relax, meet, and communicate with books.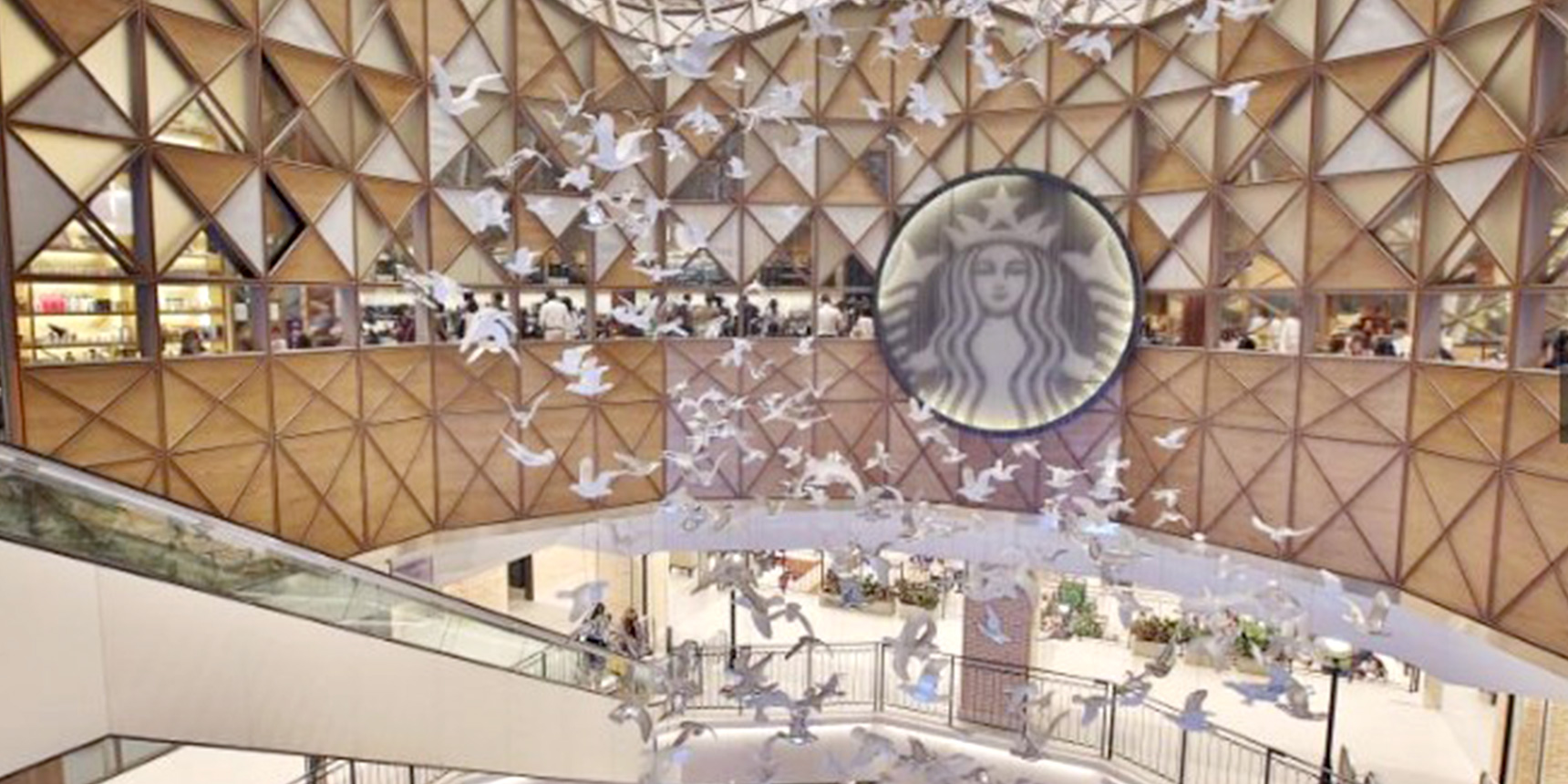 Famille Station
A combination of French word 'Famille' meaning family and subway 'Station,' 'Famille Station' means the starting point of taste and style to depart with precious people like family. Designed with a traditional history theme such as New York Grand Central Station, Familie Station consists of 2 floors, including famous delicious restaurants from home and abroad as well as beauty salons and kids café.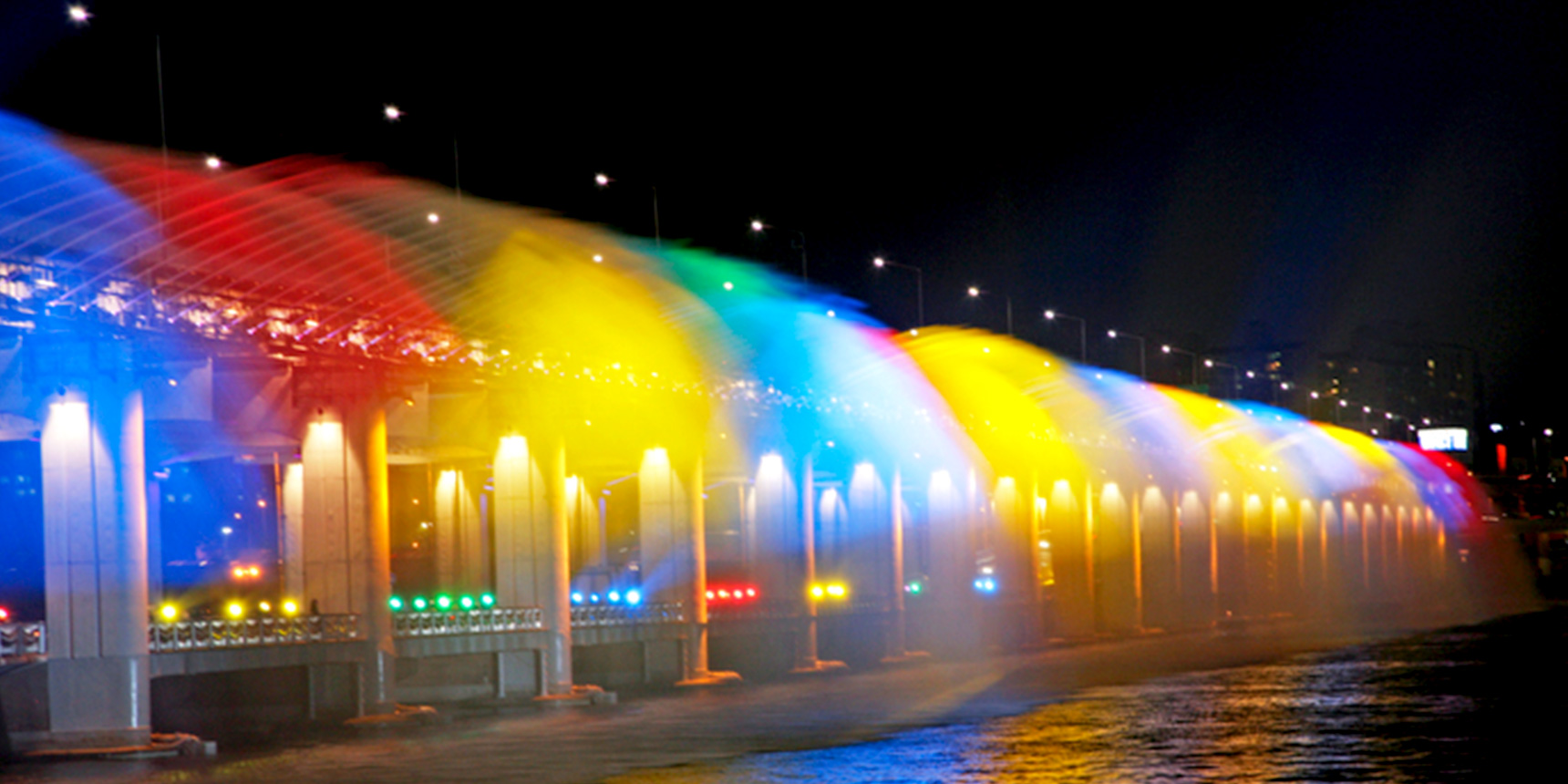 Banpo Hangang Park
Banpo Hangang Park was recently renovated under the city's 'Hangang Renaissance Project'. The Park is also home to famous attractions like Banpodaegyo Bridge Moonlight Rainbow Fountain. The Moonlight Rainbow Fountain is recorded as the longest bridge fountain (recognized by Guinness Book of World Records) with dynamic water jets and lights that move in time to the music.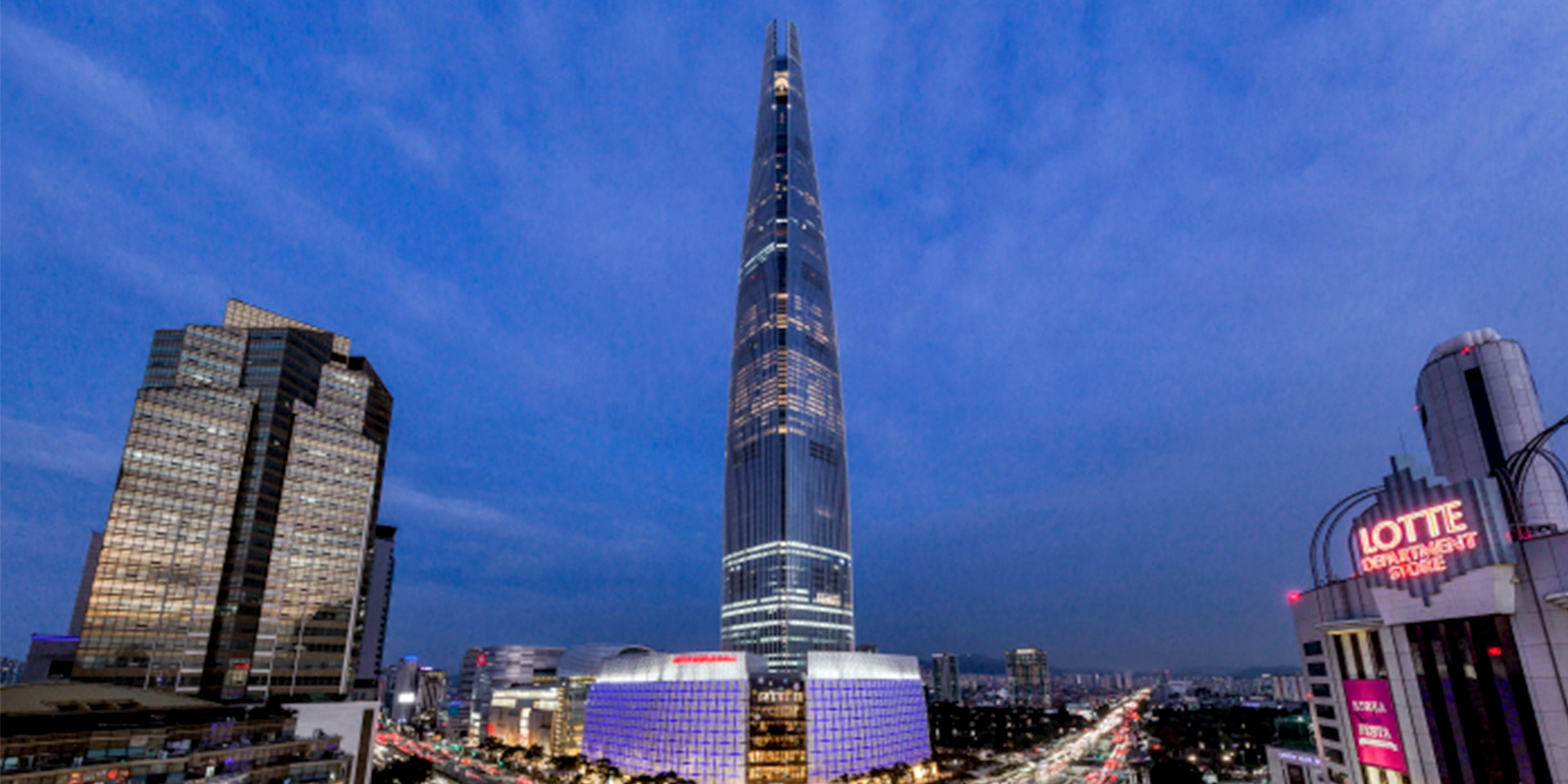 Lotte World Tower
Lotte World Tower was designed with a conceptual design drawing inspiration from Korean ceramics and Korean writing brushes. With 123 floors total, the tower is the 5th tallest building in the world, standing at 555m (1,824ft). It is one of the best spots to appreciate the breathtaking view of Seoul's vibrant city lights, attracting 1,300 million visitors a year in 2019.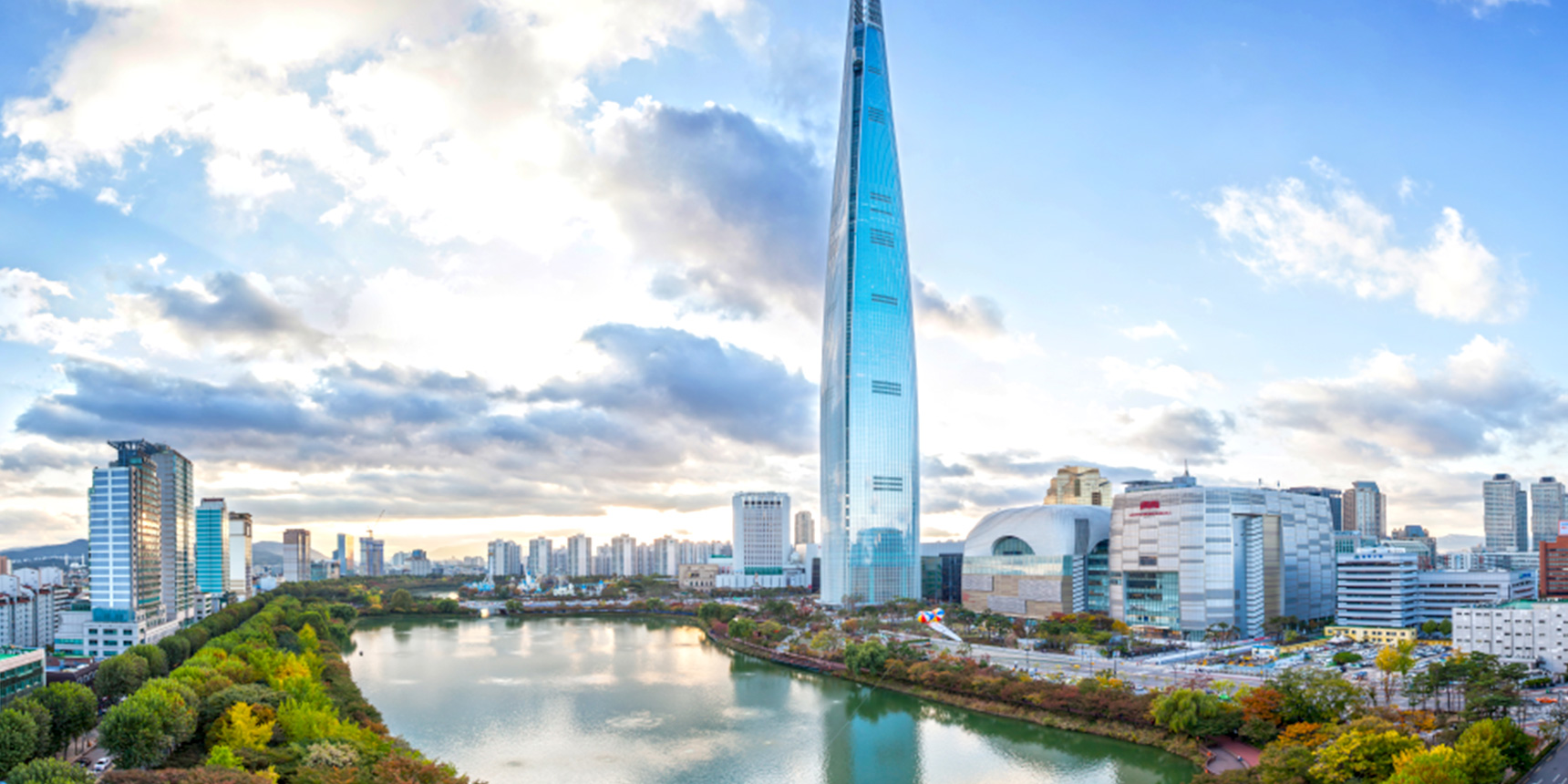 Seokchonhosu Lake
& Lotte World Adventure
Seokchonhosu Lake is a citizen park in Seoul with a jogging course and walking trails. It has two lakes with Songpa-daero Boulevard running in between. Lotte World Adventure located next to the lake is the world's largest indoor amusement park, complete with top-of-the-line rides, fantastic parades and performances. Visitors can enjoy rides watching the night view of the Seokshonhosu Lake.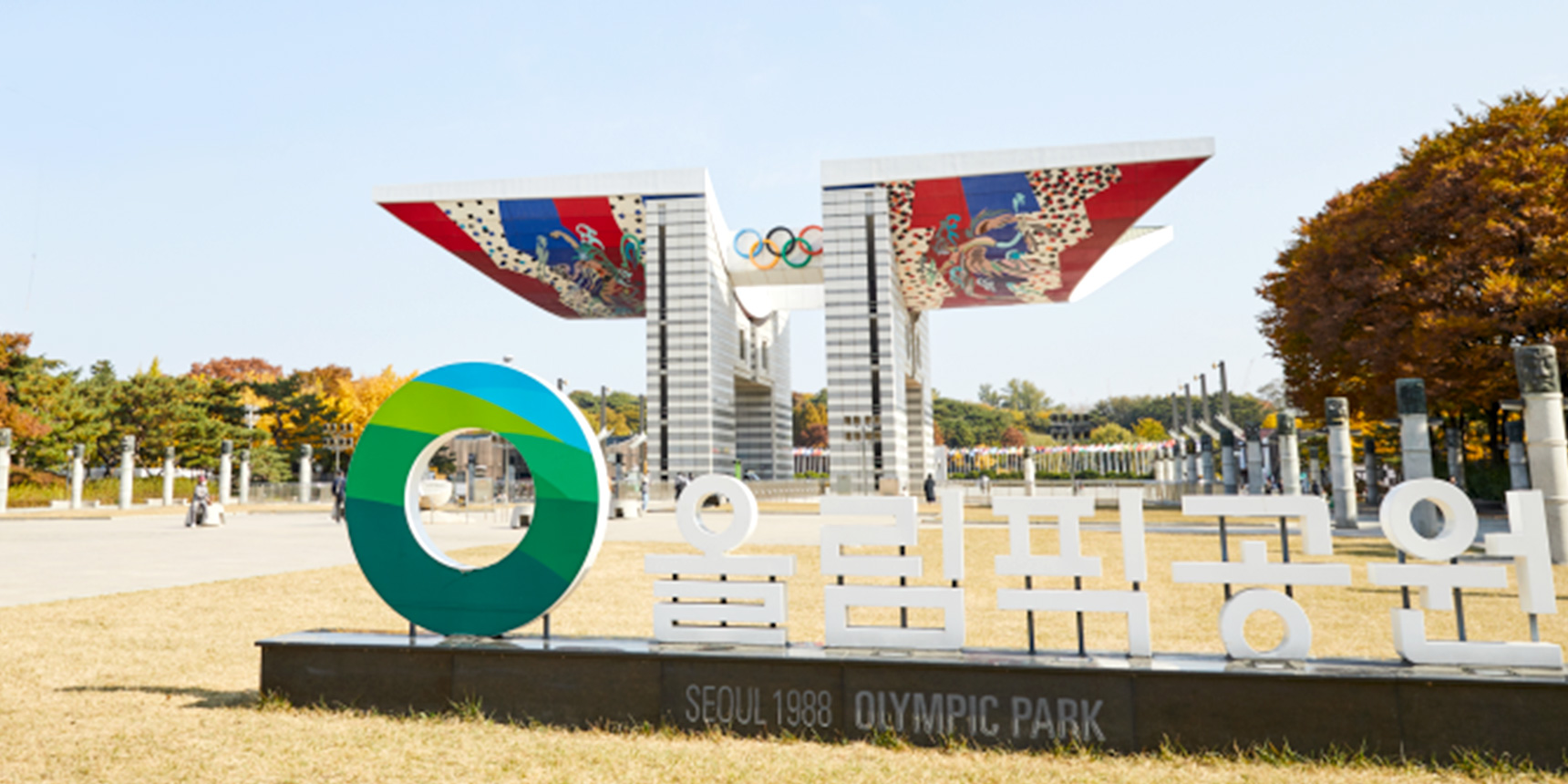 Olympic Park
Olympic Park is a multi-complex for sports, culture and leisure in the spirit of 1988 Seoul Olympic Games. The park is situated in a convenient urban center location which is easily accessible by public transportation. It offers natural water purification and a biotic habitat. Furthermore, the stream is newly recognized as a rich swamp and a biotope as it connects the scenic Mongchon Moat and the 88 Lake.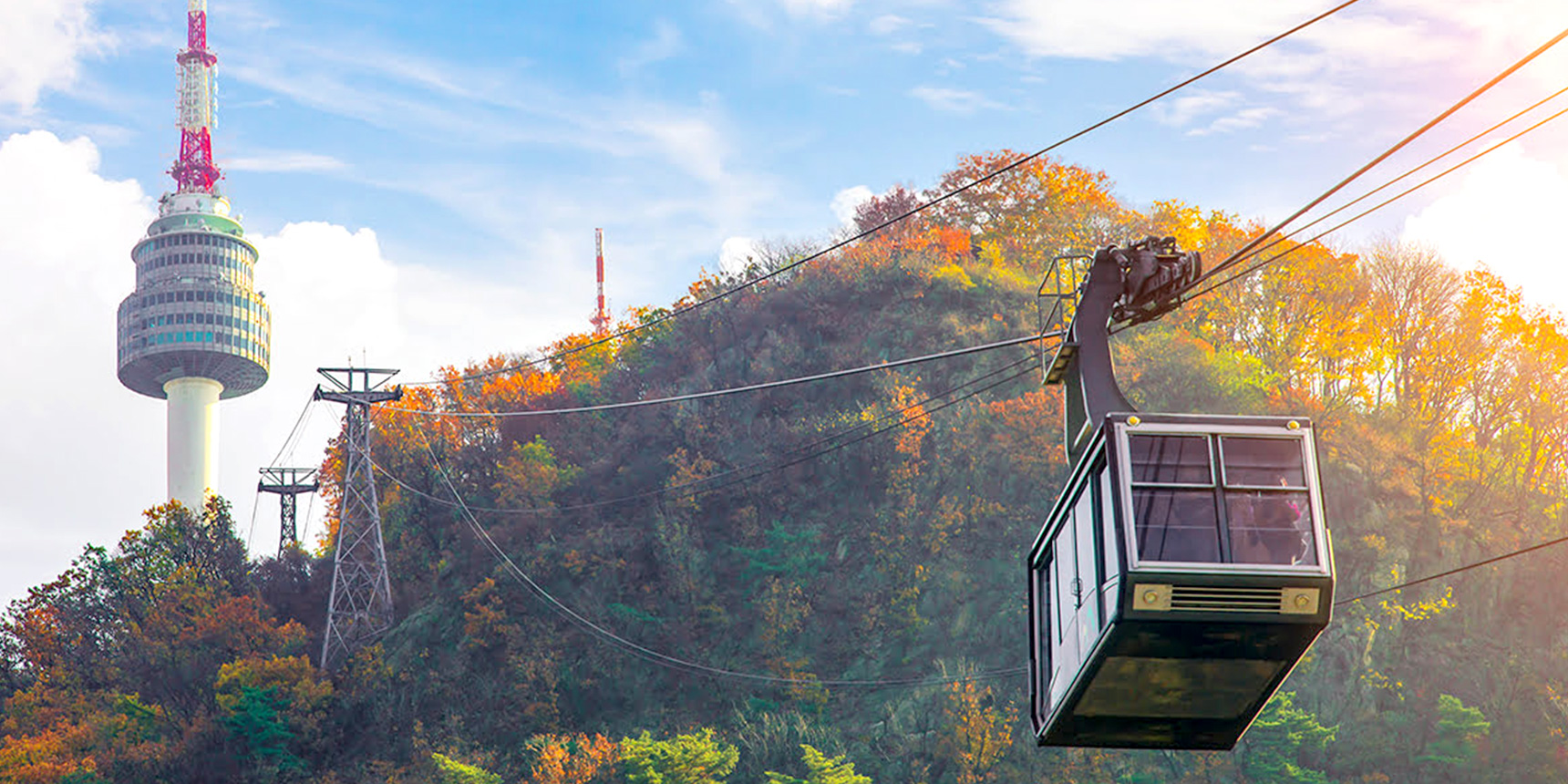 Namsan Seoul Tower
Namsan Seoul Tower was the first tower-type tourism spot in Korea. The top of the tower is at almost 480 meters above sea level, including Namsan Mountain (243 meters) and the tower's own height (236.7 meters), making it one of the tallest towers in Asia. It features a gentle slope with an open view of the city center. Namsan Park is ideal for those who want to enjoy a leisurely walk on the mountain.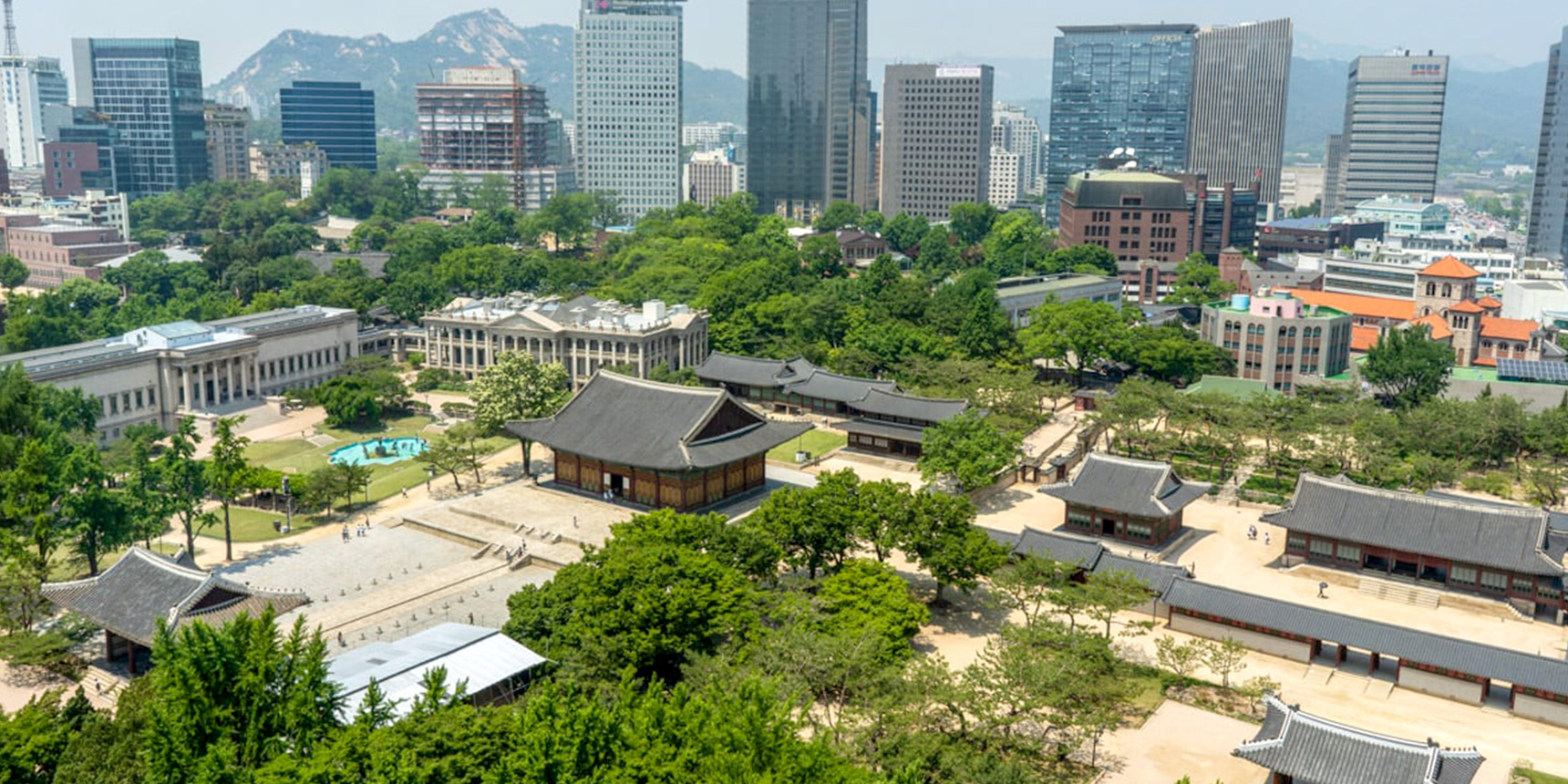 Deoksugung Palace
Deoksugung Palace is one of five royal palaces remained in Seoul. Mainly built at the term of the 20th century, it is the smallest of Seoul's palaces. The name Deoksugung means 'palace of virtue and longevity' in the spirit of praying for long life for Emperor Gojong. Located at the corner of Seoul's busiest downtown intersection, Deoksugung Palace is famous for its elegant stone-wall road.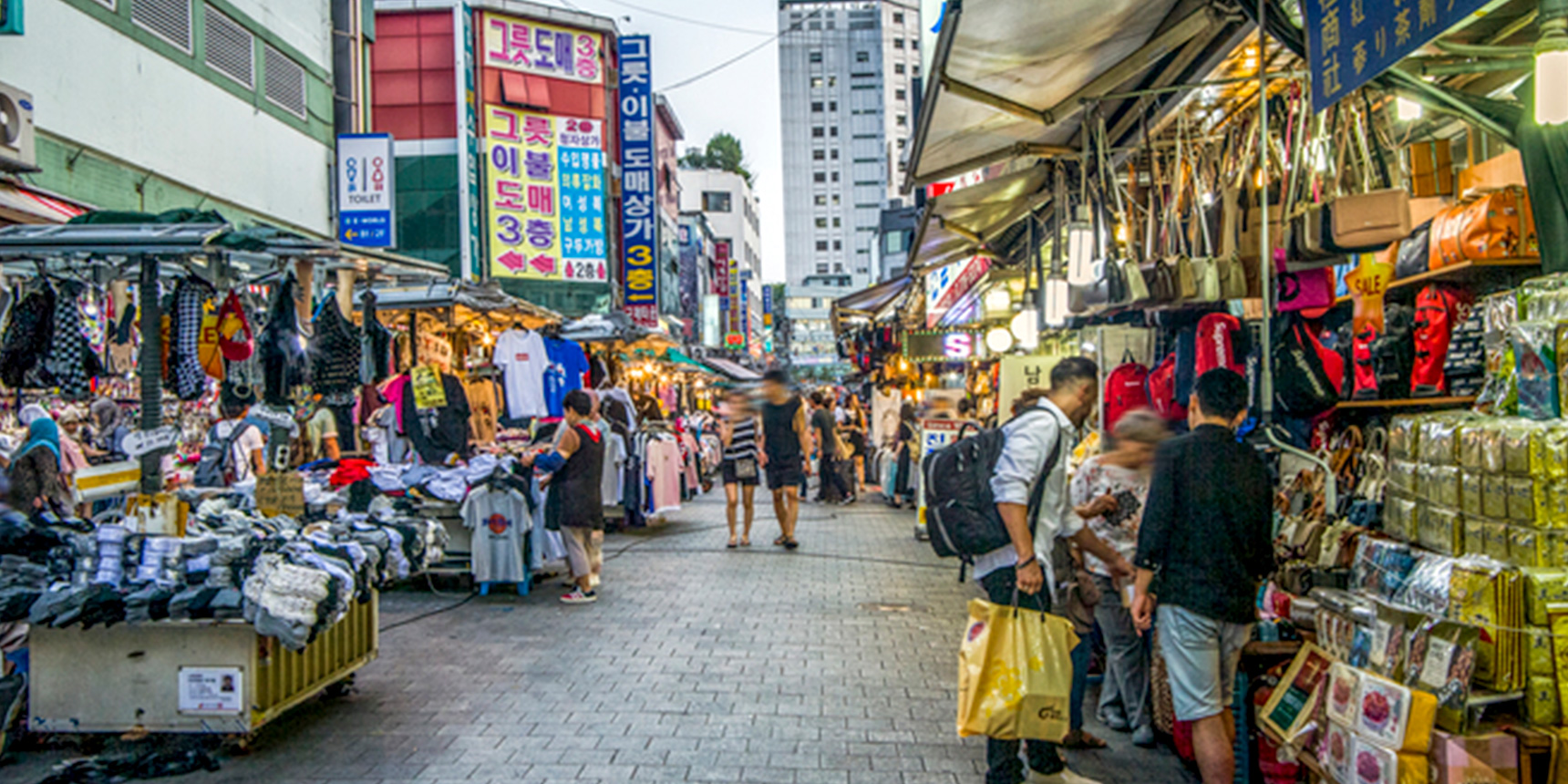 Namdaemun Market
The Namdaemun Market is a place full of life for 24 hours for 365 days, attracting an average of 0.4 million visitors a day. In the Namdaemun Market, visitors can find more than 1,700 items for your day-to-day life encompassing clothes for men, women, and children, accessories, kitchenware, folkcrafts, food, miscellaneous goods, and agricultural and fishery products. It is highly recommended to try unique local food.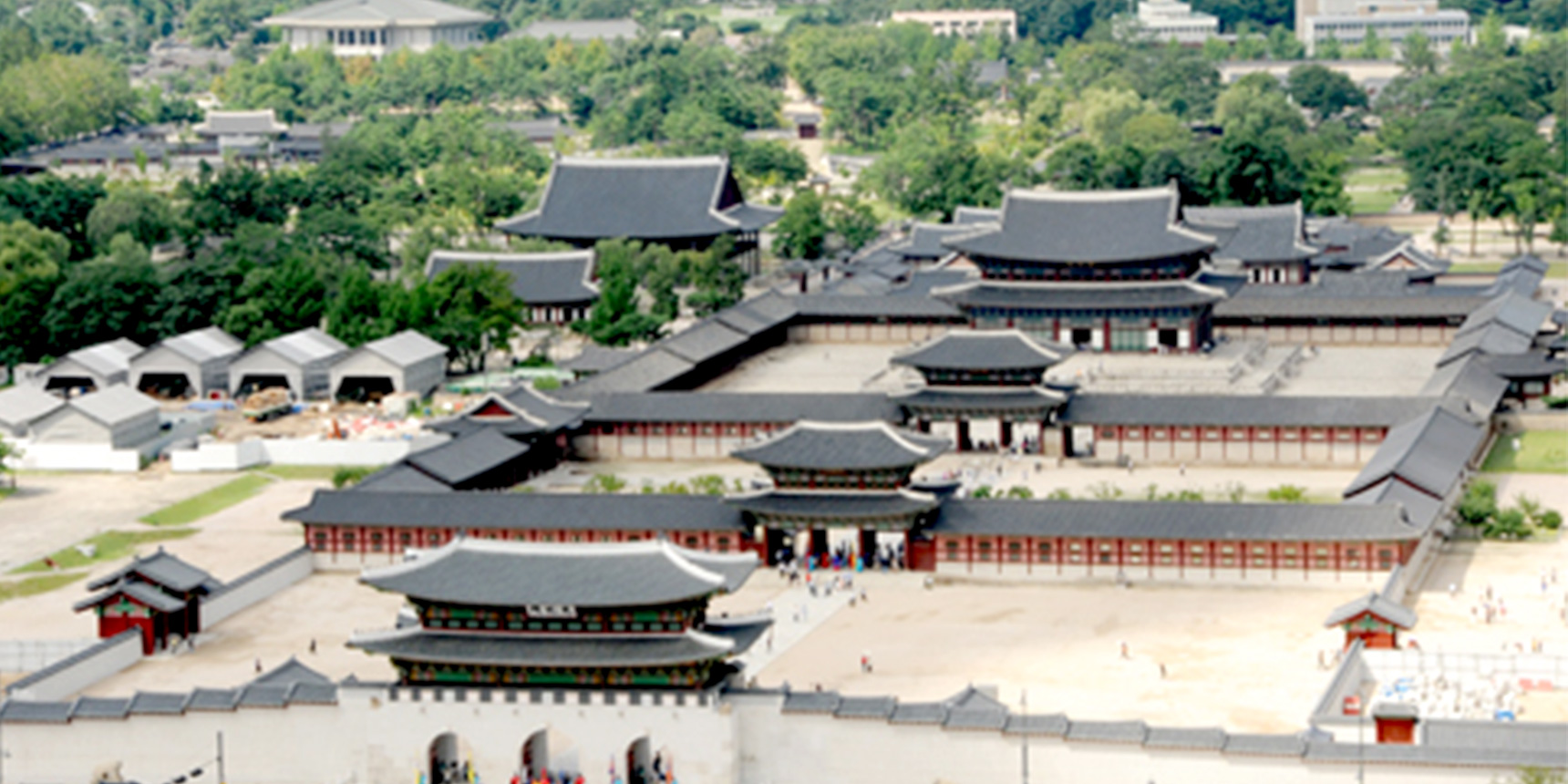 Gyeongbokgung Palace
Gyeongbokgung Palace was the main palace of the Joseon Dynasty (1392-1910). It opened in 1395, the fourth year of the reign of Taejo, the founding monarch of Joseon. It was burnt down in 1592 during the Japanese invasions and remained in ruins. Extensive reconstruction was undertaken in 1868, and many of the structures were removed during the Japanese colonial rule (1910-1945).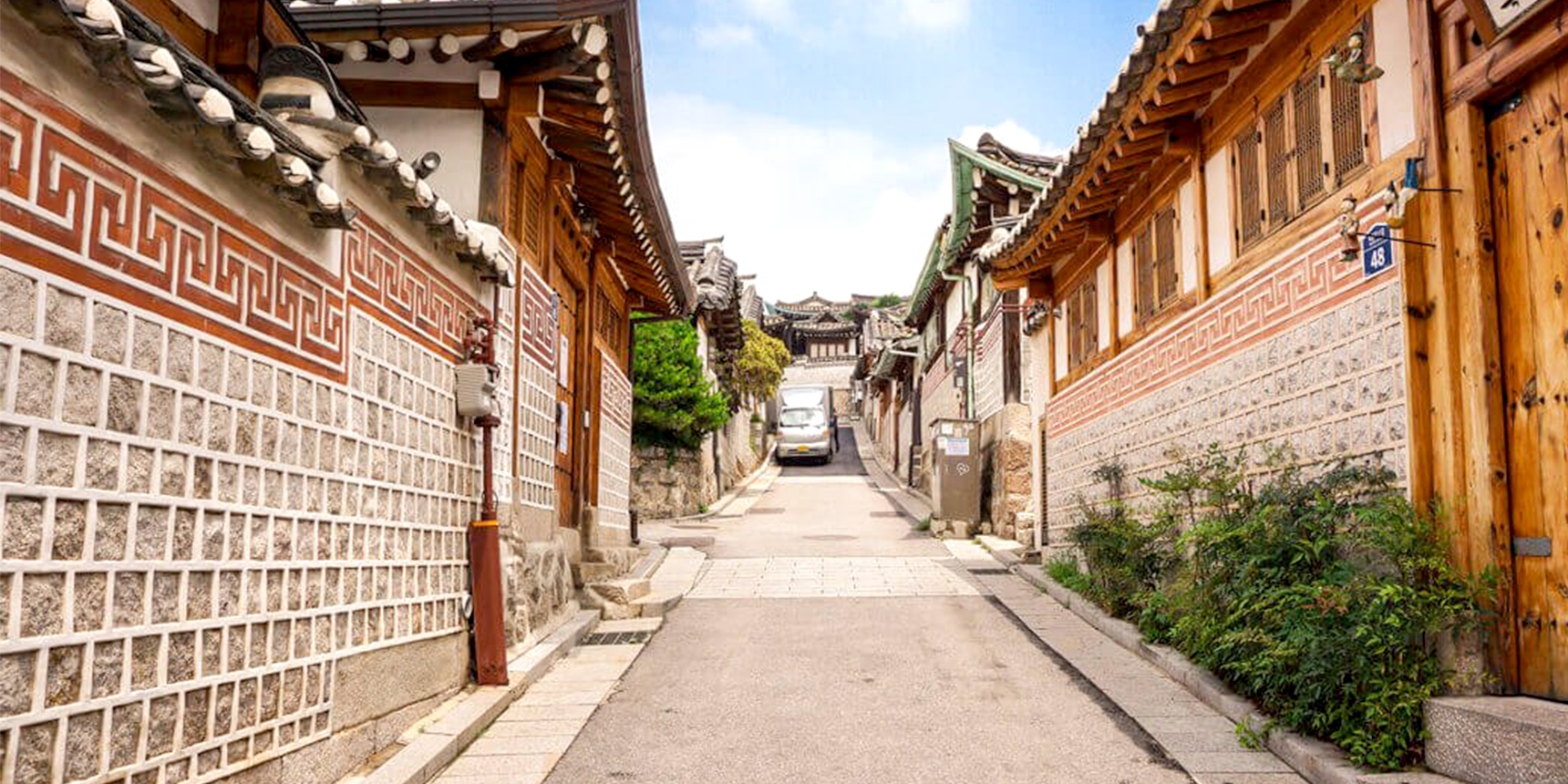 Bukchon Hanok Village
Surrounded by Gyeongbokgung Palace, Changdeokgung Palace and Jongmyo Shrine, Bukchon Hanok Village is home to hundreds of traditional houses, called hanok, that date back to the Joseon dynasty. Today, many of these hanoks operate as cultural centers, restaurants and guesthouses, providing visitors with an opportunity to experience, learn and immerse themselves in traditional Korean culture.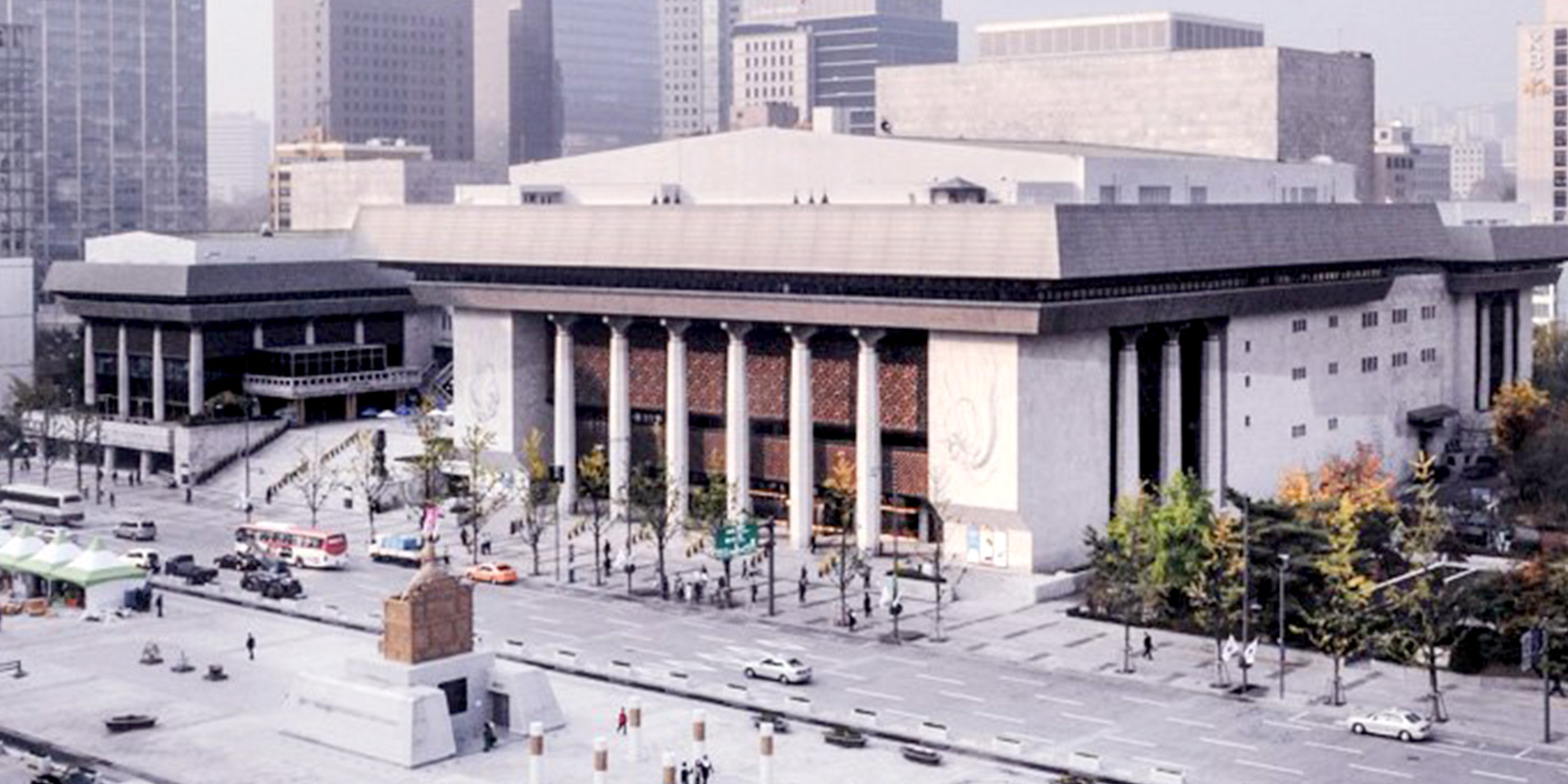 Sejong Center
Sejong Center has been a gateway to Korean performing arts recognized as a world's famous performing stage as well as the only passage to international performing arts, and the cradle of Korean pure art in the 70s and 80s. Sejong Center has maintained its reputation for about 20 years as a living history of Korean performing arts, a space of memory for art lovers and a cultural and art institution representing South Korea.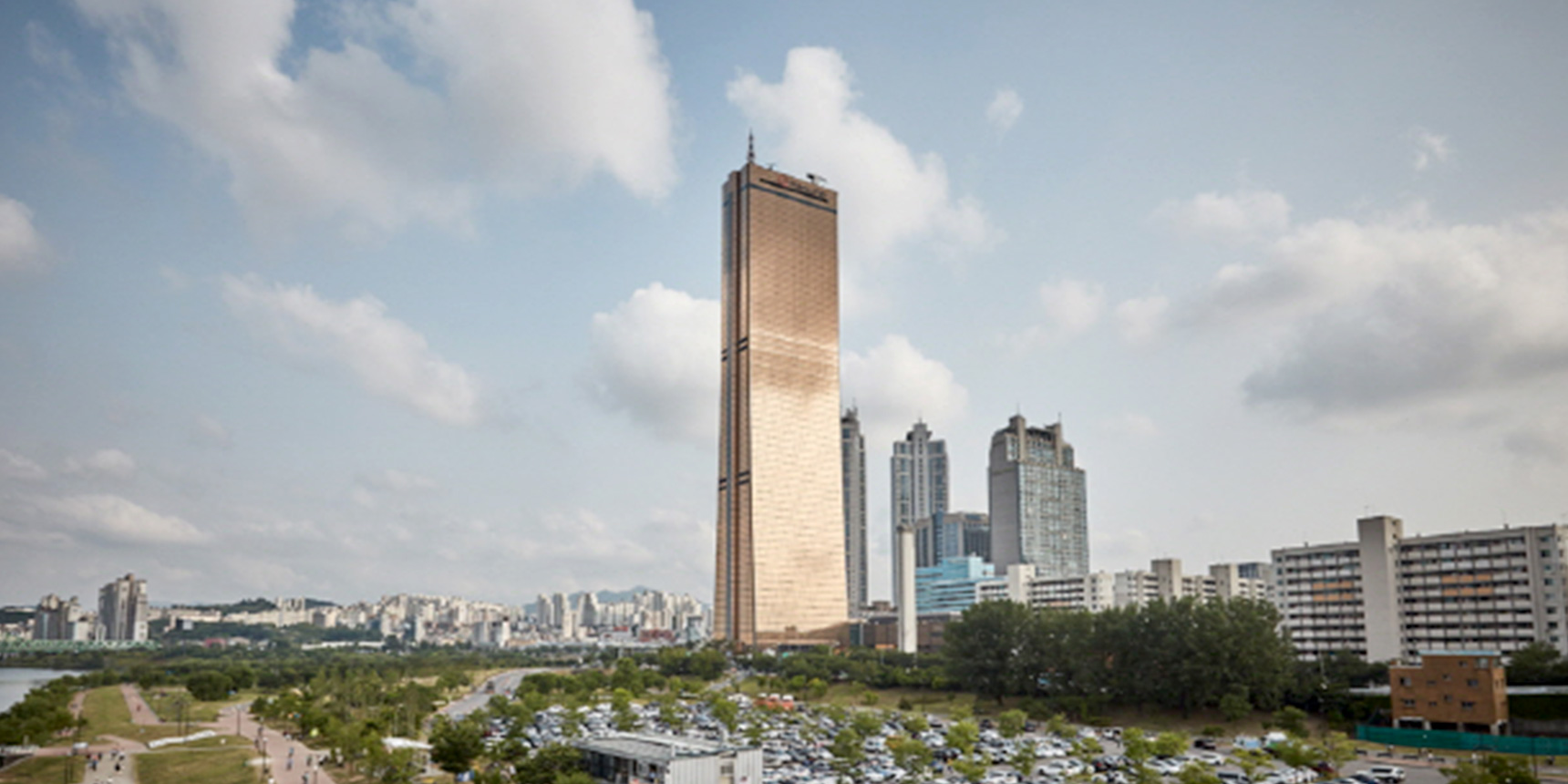 63 Square
63 Square skyscraper is a Yeouido landmark commanding spectacular views of the city, standing 249 meters (817 ft) high and comprising of 60 floors. The glass elevators which serve the viewing observatory ascend at a speed of 460 meters per minute, taking just 25 seconds to reach the top, giving visitors the sensation of a rocket-powered take-off as they enjoy breathtaking views.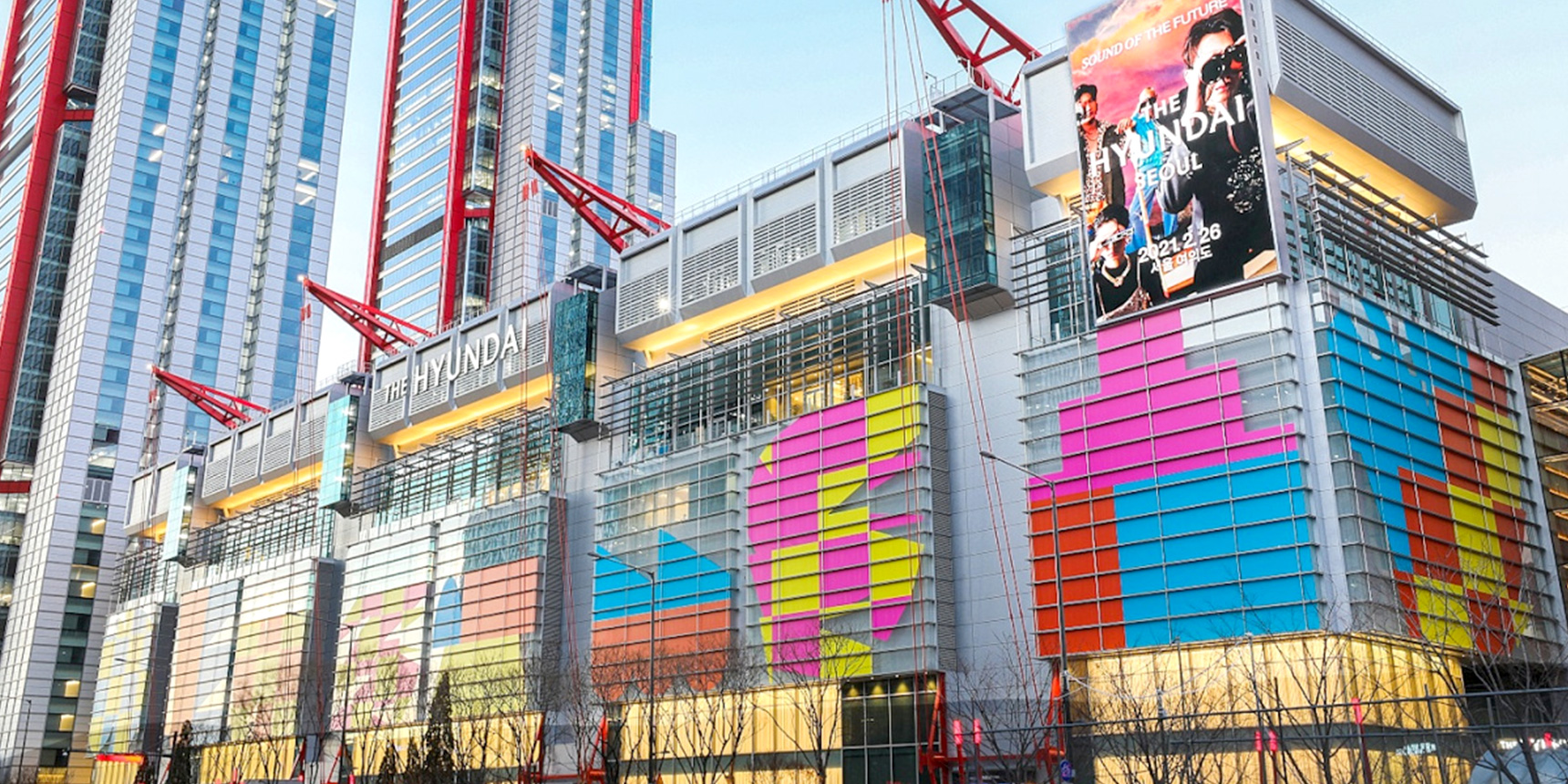 The Hyundai Seoul
The Hyundai Seoul is the largest shopping mall in Seoul, covering an area the size of 13 football fields. The mall opened in 2021 and offers visitors the chance to enjoy a relaxed shopping experience, which is why the mall has dedicated 49% of its entire property to recreational areas. In addition to world-famous brands, it amazes its guests with a 12-meter waterfall and a huge garden with living plants.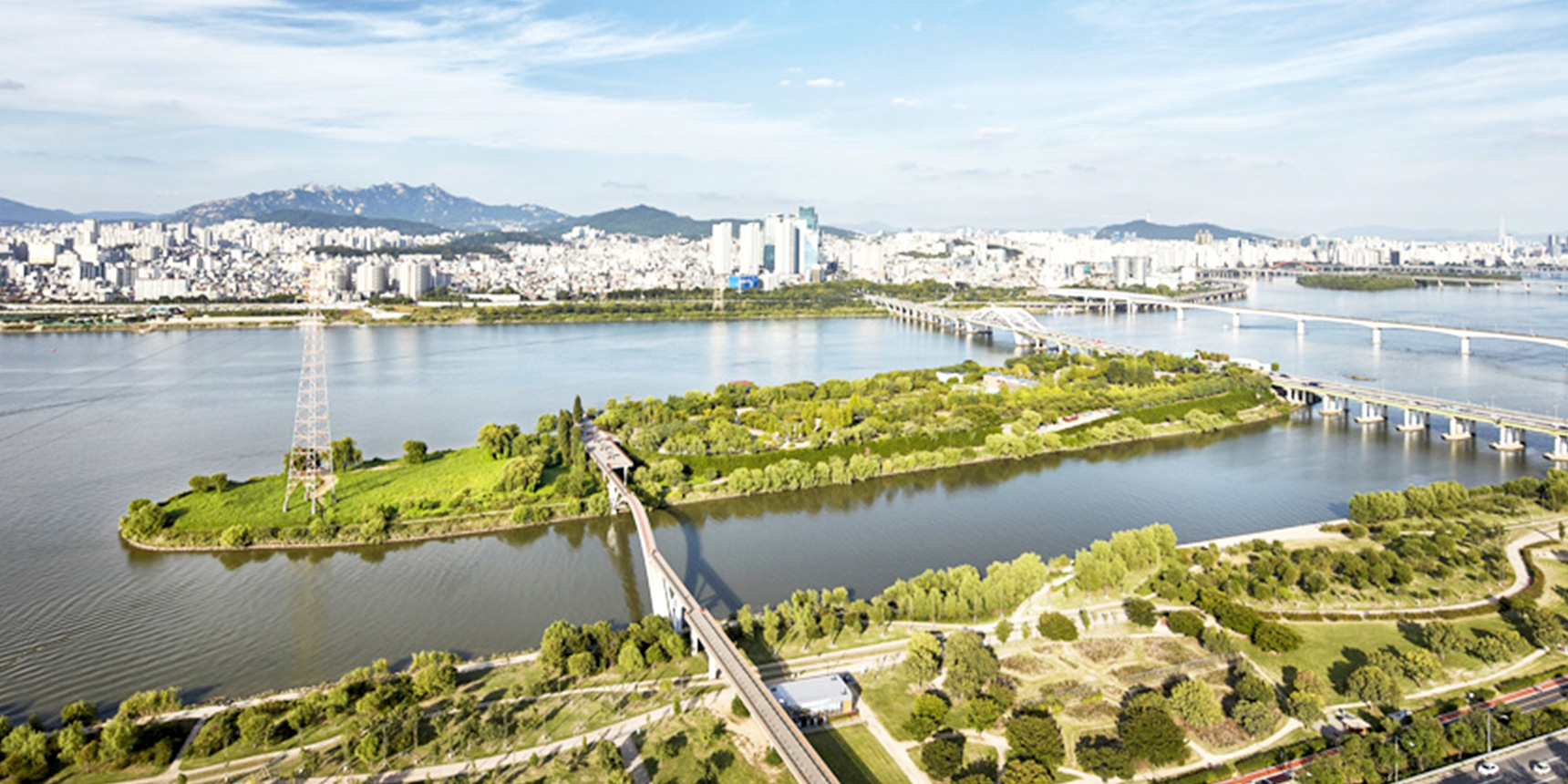 Seonyudo Park
Seonyudo Park is the first ecological water park in Korea, repurposing a former water purification plant. A pedestrian bridge connecting Seonyudo Island to the Yanghwa area is an ideal place to enjoy the beautiful views of the Hangang River, including the World Cup Fountain and World Cup Park. With colorful lights, the area is gaining popularity as a tourist spot to enjoy the nightscape near the Hangang River.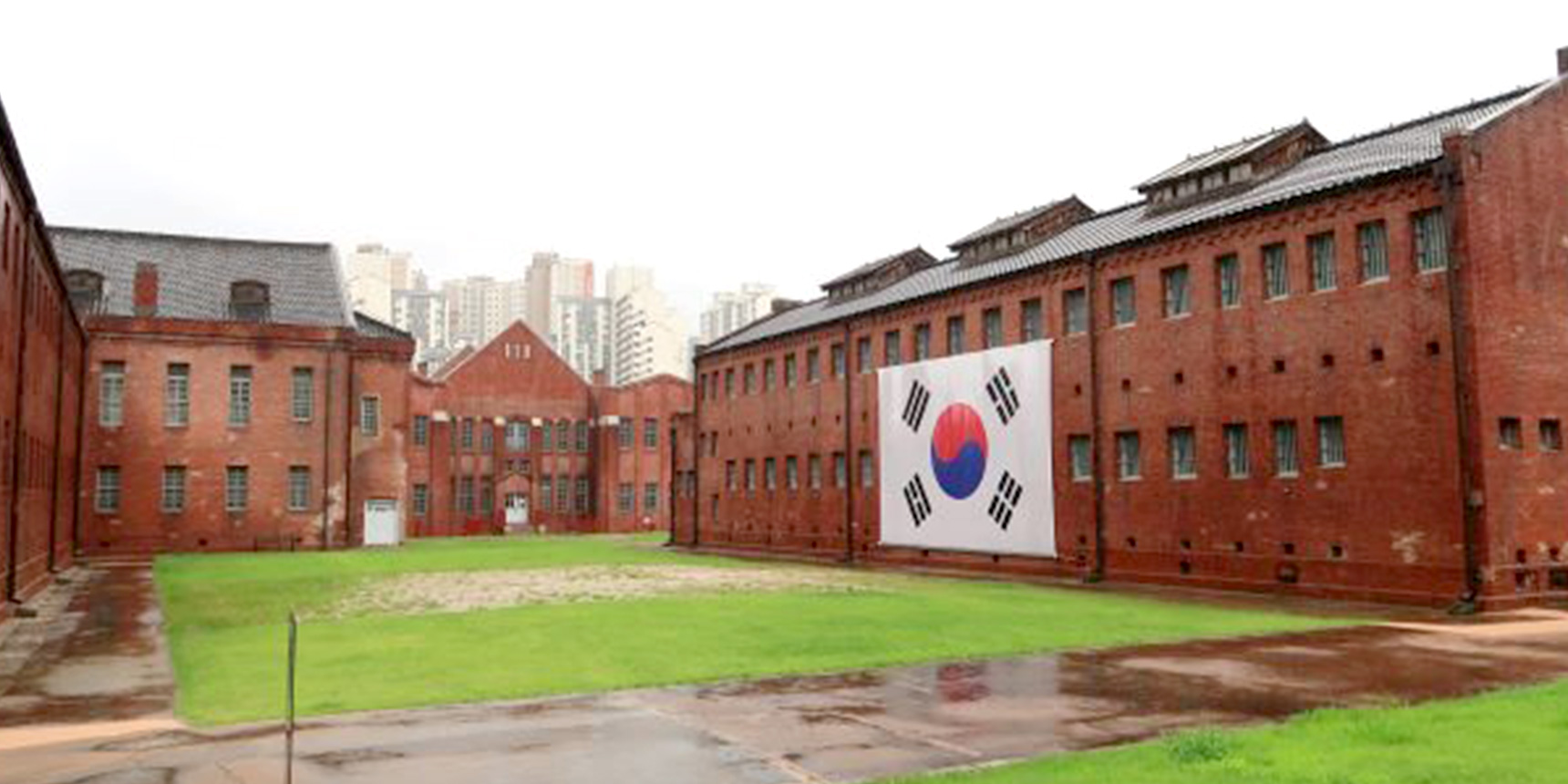 Seodaemun Prison History Hall
Seodaemun Prison History Hall is an important historic cultural site. Visitors can learn about the history, struggles, and sacrifices made by Koreans during the colonial era. Visitors also can see the historic Dongnimmun Gate (Independence Gate), Independence Hall, and the March 1st Declaration of Independence Monument. There are a number of memorials and statues of patriots.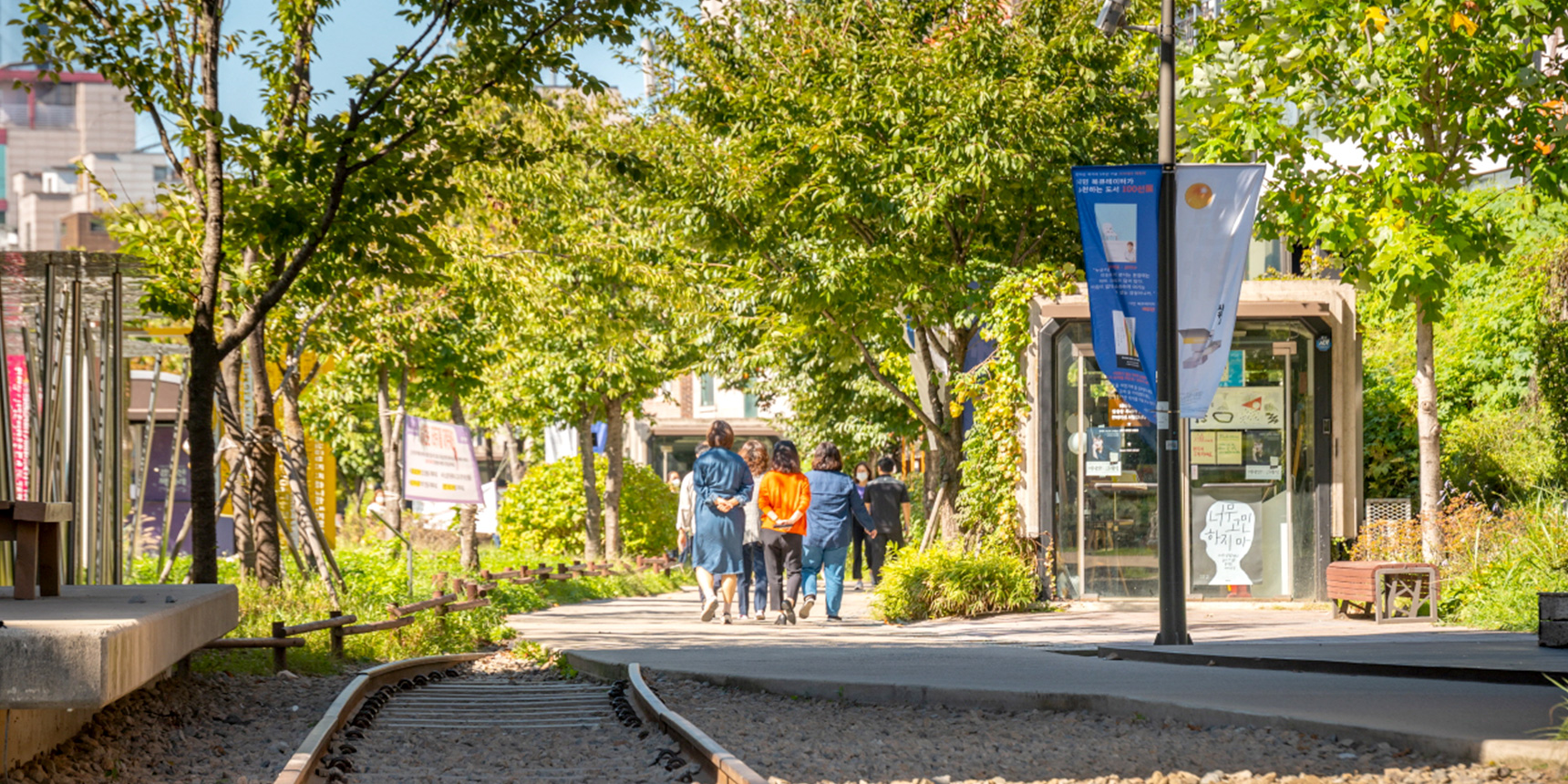 Gyeongui Line Book Street
Gyeongui Line Book Street is a well-known cultural hub with a book theme at Hongdae Station along the Gyeongui Line. The street aims to provide a multipurpose cultural space where visitors can enjoy the worth and knowledge that have come and continue to come from books and literature. Visitors can enjoy the warm sunshine and take a leisurely stroll through Gyeongui Line Book Street.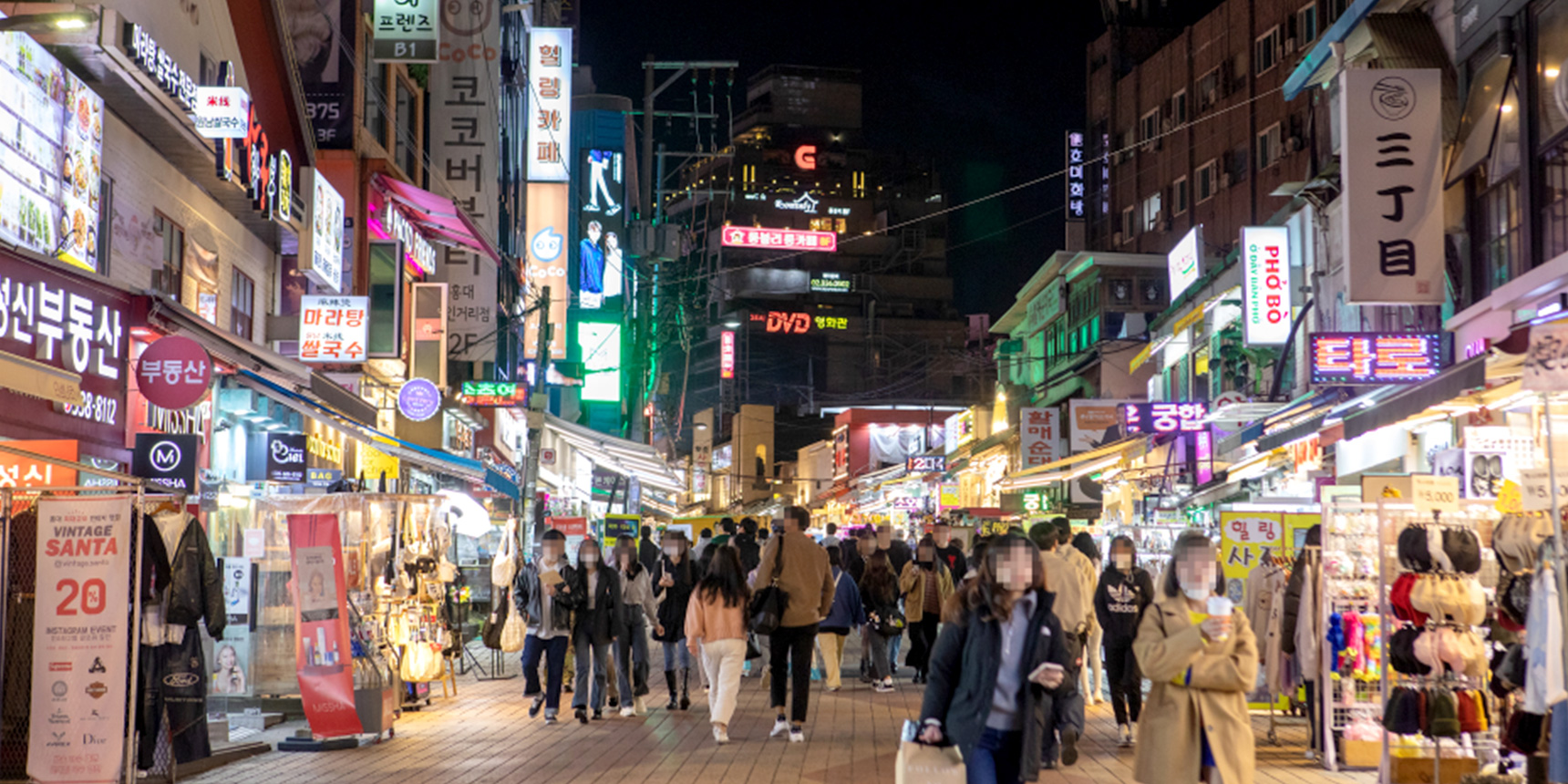 Hongdae Walking Street
Hongdae Walking Street is known for its youthful and romantic ambience, underground culture, and freedom of self-expression. Main spot has an outdoor stage for indie band performance and dynamic culture of young people. Including unique cafés, accessory stores, fashion shops, live cafés and clubs, and gourmet eateries, These unique places make Hongdae an area that is always packed with people and excitement.